The Roman Catholic Church of the Exaltation of the Holy Cross in Berezdivitsi, Lviv Region, has been damaged as a result of the rocket fire across Ukrainian territory on 10th October. The church dates back to the 18th century and is a registered monument.
Fr Damian Pankowiak, the parish priest of Berezdivitsi, recounted the dramatic events: – In the morning, explosions were heard in Berezdivitsi. Together with my confrere Fr Adam, who had come with humanitarian aid to the municipality of Novyi Rozdil, we began to flee the house. Behind the temple fence, two rockets fell. The shockwave shattered the windows and damaged the plaster on the external walls. It will take a lot of effort and expense to restore the temple. Fortunately, there was no one in the temple at that time, neither the workers who had been working on the temple renovation every day for two months in a row and today went to Drohobych, nor the priests. So, thank God – everyone is alive and sound.
The Metropolitan of Lviv, Archbishop Mieczyslaw Mokrzycki, arrived at the scene with the auxiliary bishop of the Lviv archdiocese, Edward Kawa. As a result of the shelling, residential houses in Berezdivitsi have also been damaged – some left without roofs and windows, with walls cut by shrapnel.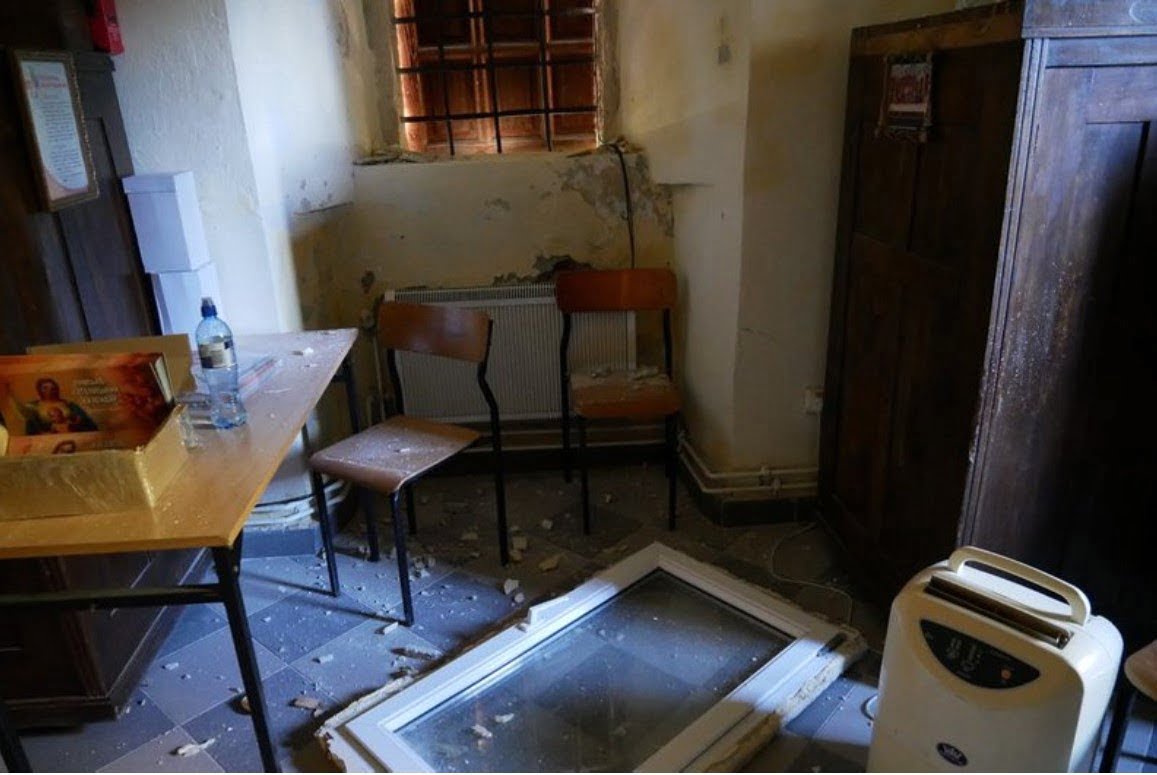 Foto:
https://suspilne.media/294486-na-lvivsini-cerez-raketnij…/
https://www.rkc.lviv.ua/Berezdivci-pl