Ukraine's Minister of Culture and Information Policy, Mr Oleksandr Tkachenko, informed about the declaration signed jointly with ministers of other European countries on the recovery and reconstruction of the cultural heritage destroyed in the war. "The Russian Federation has destroyed or damaged over 400 Ukrainian cultural sites. We have talked with our colleagues about reconstruction of certain specific sites."
The document has been signed by ministers of culture of Poland, Czechia, Estonia, Hungary, Latvia, Lithuania, Moldova, Romania and Slovakia the common goal of the declaration signatories will be to protect and preserve Ukraine's cultural heritage as a component of the human cultural heritage, as well as to act jointly on the international stage to counter the Russian aggression on Ukraine.
The declaration signatories have also pledged assistance to Ukraine's institutions and specialists responsible for protection and management of the cultural heritage; aiding the culture's presence on the international area (by publication of books and organisation of museum exhibitions and other cultural events); as well as facilitating exchange of professional experience – by the means of joint projects, research programmes, study tours and other activities.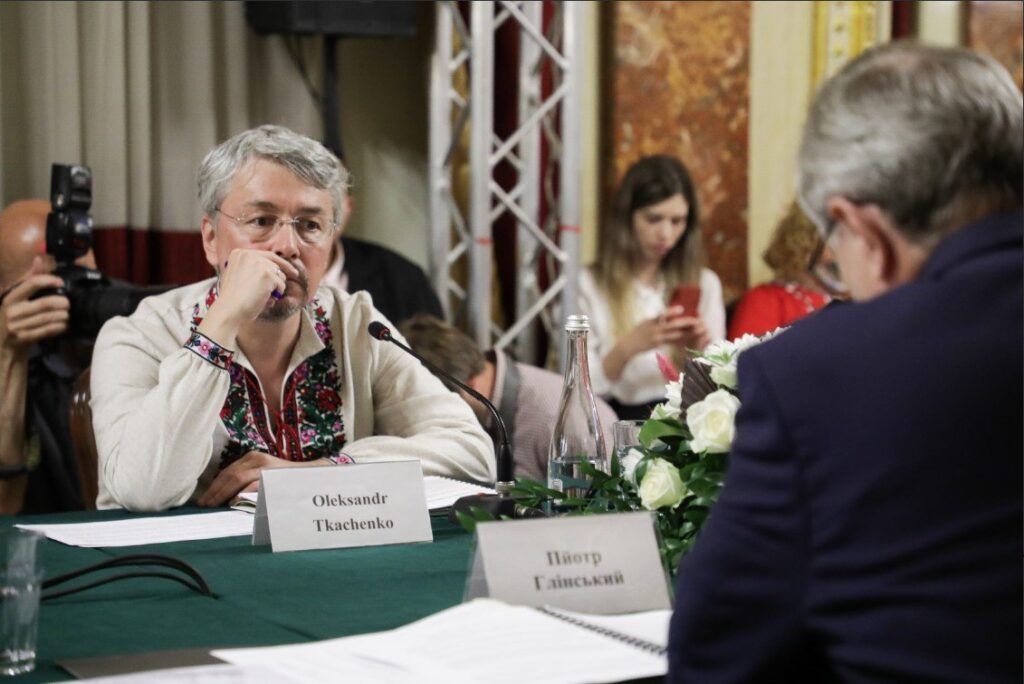 Fot.
https://www.gov.pl/…/wicepremier-prof-piotr-glinski…
https://t.me/otkachenkokyiv/1741